Reading by Genre®
Reading by Genre®
Strategies & Skills by Genre with Evidence-Based Writing
Grades 2-8
Reading by Genre®
Reading by Genre®
Strategies & Skills by Genre with Evidence-Based Writing
Grades 2-8
Reading by Genre®
Strategies & Skills by Genre with Evidence-Based Writing
Grades 2-8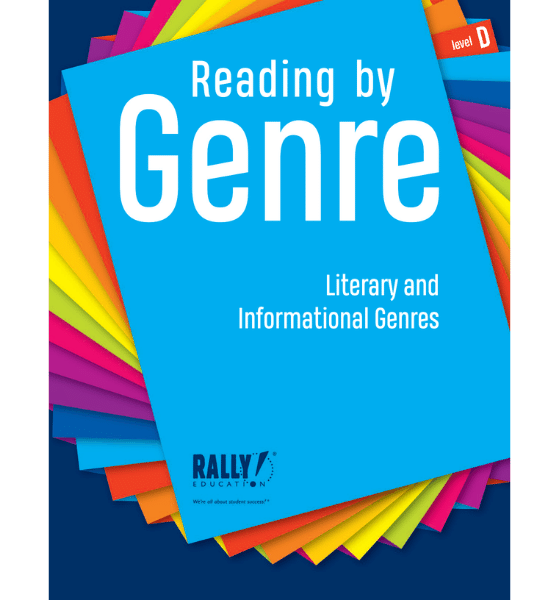 Product Samples & Information
NYC TEXTBOOK CONTRACT
NYSTL/FAMIS Approved
NYC Vendor #RAL-040000
NYC Contract #7000970
NYC SOFTWARE CONTRACT
NYSTL/FAMIS Approved
NYC Vendor #RAL040000
NYC Contract #R129801
Reading by Genre®
Strategies & Skills by Genre with Evidence-Based Writing
Grades 2-8

Strategies and skills using modeled and guided instruction with independent practice help students build a deeper understanding while improving reading and writing skills. Students analyze the literary elements across increasingly complex genres.

Selections include:
Informational Text – Expository Text
Informational Text – Culture & History
Informational Text – Persuasive Text
Literary Text – Fiction
Literary Text – Poetry
Literary Text – Drama (Structure)
Literary Nonfiction – History and Biography
Extensive Teacher Guide with instructional strategies, pacing guide, and scoring rubrics.
Pricing: $389 25-Pack
Pricing: $1399 100-Pack
Includes Downloadable Teacher Guide
These prices are the lowest prices for these products.
RALLY! Education is a sole source vendor.
You may also like…
Evidence-Based Writing by Genre & Theme

Writing Strategies using Genres & Themes to Improve Reading Comprehension

Module

Reading Levels 2-8

Learn More