Complex Math Problem Solving
Complex Math Problem Solving
Module
Grades 3-8
Complex Math Problem Solving
Complex Math Problem Solving
Module
Grades 3-8
Complex Math Problem Solving
Module
Grades 3-8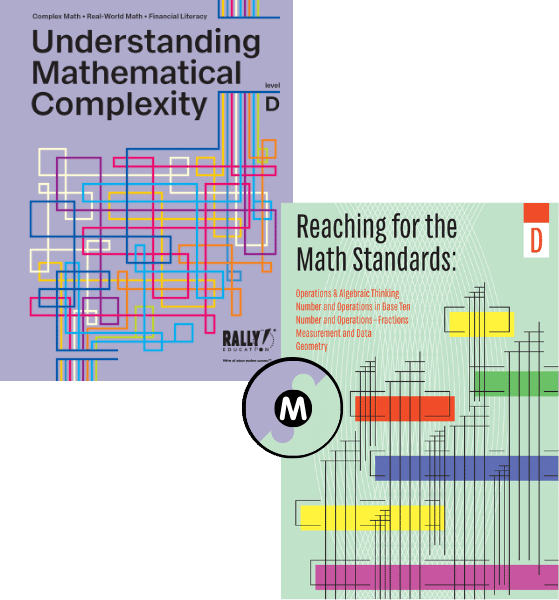 Product Samples & Information
Complex Math Problem Solving
Module
Grades 3-8

Students learn strategies on how to solve complex problems for all of the math domains, clusters, and standards.

This Instructional Module includes materials that provide a 5-Step Math Problem-Solving Plan along with math vocabulary and journal pages.

Real-world math problems allow students to apply math strategies and reinforce the standards.

Pricing: $799 SAVE $89 per Module
Includes 25-Pack of each book.
Includes Downloadable Teacher Guides.
Enough materials for 25 students

These prices are the lowest prices for these products.
RALLY! Education is a sole source vendor.
You may also like…
Reaching for the Math Standards®

Strategies to Build Math Problem Solving for the Math Standards

Grades 2-8

Learn More

Understanding Mathematical Complexity®

Multi-Step Complex & Real-World Math Problem Solving

Grades 3-8

Learn More