Understanding Science Words®
Understanding Science Words®
Science Vocabulary in Context
Reading Levels 2, 4-8
Understanding Science Words®
Understanding Science Words®
Science Vocabulary in Context
Reading Levels 2, 4-8
Understanding Science Words®
Science Vocabulary in Context
Reading Levels 2, 4-8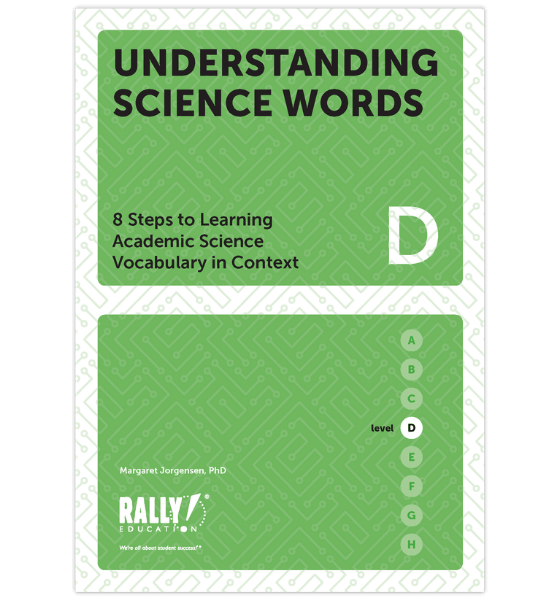 Product Samples & Information
NYC TEXTBOOK CONTRACT
NYSTL/FAMIS Approved
NYC Vendor #RAL-040000
NYC Contract #7000970
NYC SOFTWARE CONTRACT
NYSTL/FAMIS Approved
NYC Vendor #RAL040000
NYC Contract #R129801
Understanding Science Words®
Science Vocabulary in Context
Reading Levels 2, 4-8

8-Step Process to learning academic science vocabulary in context.
100 key words per grade level are introduced in context, then reinforced throughout 8 instructional lessons.
Words are grouped by science topic.
Pricing: $214 25-Pack
Pricing: $799 100-Pack
Includes Downloadable Teacher Guide
These prices are the lowest prices for these products.
RALLY! Education is a sole source vendor.