Farr-Berrent Prescriptive Reading Assessment®
Farr-Berrent Prescriptive Reading Assessment®
Diagnose & Predict in 20 Minutes
Reading Levels 1-8
Farr-Berrent Prescriptive Reading Assessment®
Farr-Berrent Prescriptive Reading Assessment®
Diagnose & Predict in 20 Minutes
Reading Levels 1-8
Farr-Berrent Prescriptive Reading Assessment®
Diagnose & Predict in 20 Minutes
Reading Levels 1-8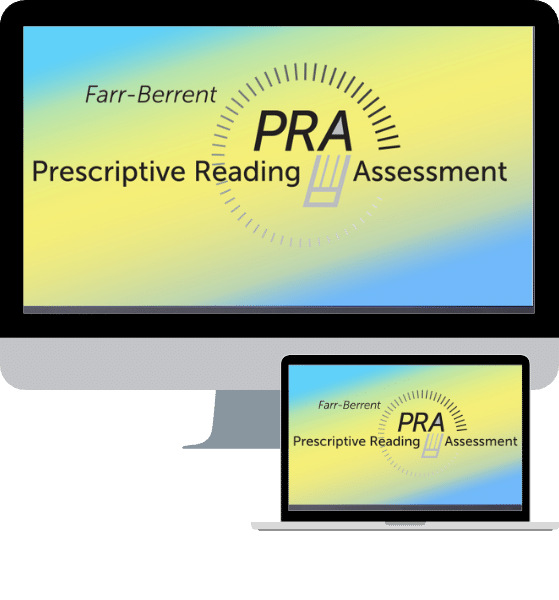 Product Samples & Information
Farr-Berrent Prescriptive Reading Assessment®
Diagnose & Predict in 20 Minutes
Reading Levels 1-8

The Prescriptive Reading Assessment (PRA) is a research-based, easy-to-use prescriptive reading assessment used to reliably assess a student's reading achievement level.

Use as a predictor of achievement on your State Tests.

Research-based and tested with thousands of students!
Use as a placement test.
Use as a formative measure of achievement.
Research-based, a reliable and valid measure of achievement.
Online instant scoring.
Includes 2 forms to use throughout the school year for progress monitoring.
Pricing: $5 - 2 Forms per student
Online Instant Scoring
One year unlimited use
These prices are the lowest prices for these products.
RALLY! Education is a sole source vendor.