Complex Math Skills
NEW!

Complex Math Skills
Guided Instruction by Standard
Grade Levels 3-8
Complex Math Skills
NEW!

Complex Math Skills
Guided Instruction by Standard
Grade Levels 3-8
NEW!

Complex Math Skills
Guided Instruction by Standard
Grade Levels 3-8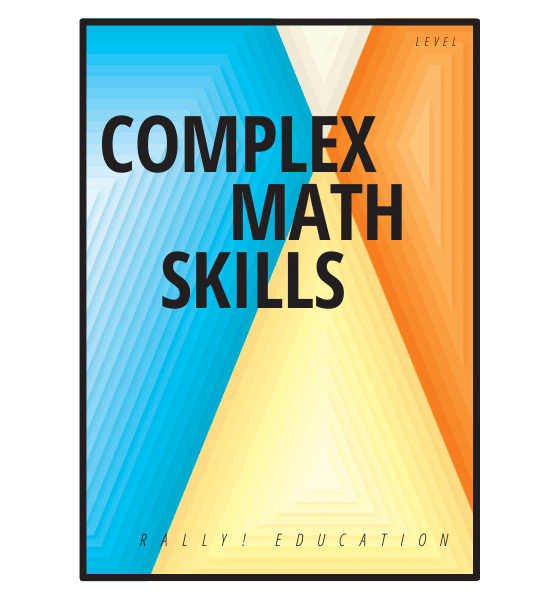 Product Samples & Information
NEW!

Complex Math Skills
Guided Instruction by Standard
Grade Levels 3-8
This series is designed to build mathematical thinking and problem-solving skills.
Guided instruction teaches students different math skills and problem-solving methods.
Students build fact-fluency skills using complex math problems.
Independent Practice provides students with opportunities to master each math problem.
Each Unit focuses on key math concepts that every student needs to master:
Number Sense and Operations
Number Systems
Number Theory Operations Estimation
Algebra
Equations & Inequalities
Patterns, Relations &
Functions
Geometry
Shapes
Transformational Geometry
Measurement
Units of Measurement
Units
Estimation
Statistics and Probability
Collection of Data
Organization & Display of Data
Analysis of Data
Predictions from Data
PRINT
Pricing: $429 25-Pack 
Pricing: $1629 100-Pack 
Teacher Guides Included.