Understanding Science Words®
Understanding Science Words®
Science Vocabulary in Context
Reading Levels 2, 4-8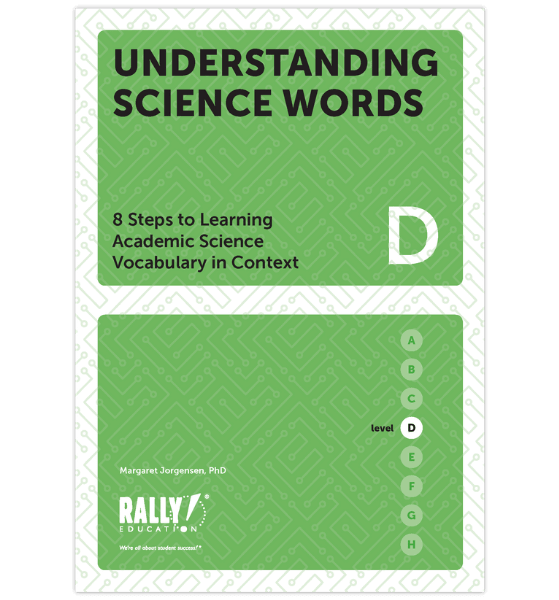 Product Samples and Information
Want to see more sample books?
CALL US: 888.99.RALLY
Understanding Science Words®
Understanding Science Words®
Science Vocabulary in Context
Reading Levels 2, 4-8
Understanding Science Words®
Science Vocabulary in Context
Reading Levels 2, 4-8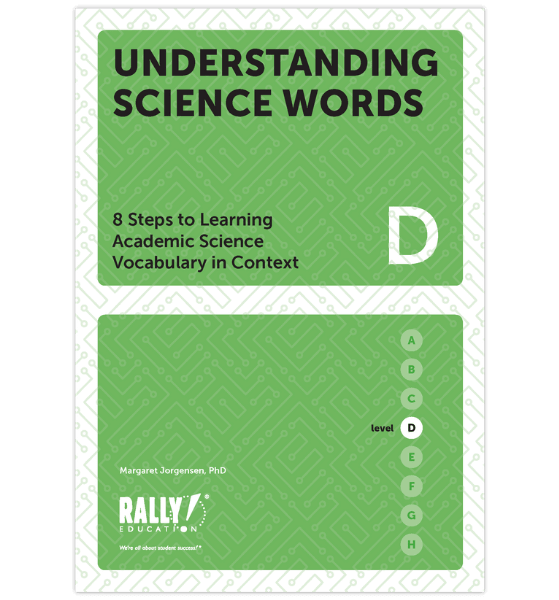 Special Offer 50% Off!
Prices good until Sept. 20, 2022
Use Offer Code: STEM50
Understanding Science Words®
Science Vocabulary in Context
Reading Levels 2, 4-8

8-Step Process to learning academic science vocabulary in context.
100 key words per grade level are introduced in context, then reinforced throughout 8 instructional lessons.
Words are grouped by science topic.
Pricing: $214 $107 25-Pack
Pricing: $799 $399 100-Pack
Includes Downloadable Teacher Guide
These prices reflect a School Discount of at least 25% off the List Price.