Understanding Reading Complexity®
Understanding Reading Complexity®
Reading & Writing Instruction for a Variety of Genres
Reading Levels 3-8
Understanding Reading Complexity®
Understanding Reading Complexity®
Reading & Writing Instruction for a Variety of Genres
Reading Levels 3-8
Understanding Reading Complexity®
Reading & Writing Instruction for a Variety of Genres
Reading Levels 3-8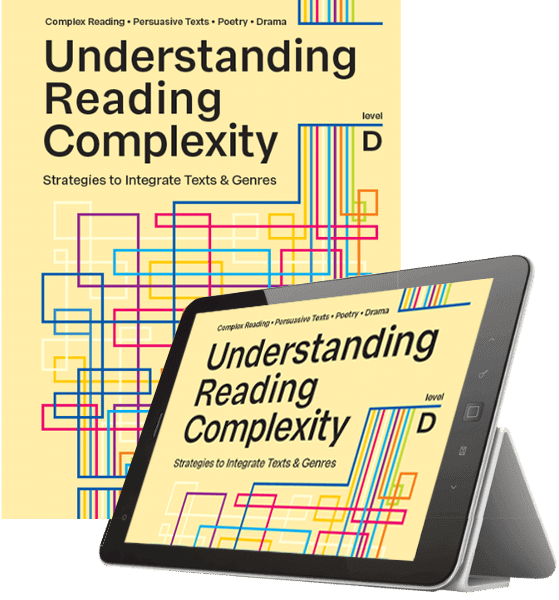 Product Samples & Information
Understanding Reading Complexity®
Reading & Writing Instruction for a Variety of Genres
Reading Levels 3-8

Students learn how to understand, interpret, and analyze a variety of different types of reading, and apply evidence-based responses.

Four different styles of reading with vocabulary:
Complex Reading: students are asked to draw conclusions and make inferences based on details and themes using evidence-based responses.
Persuasive Text: students learn different types of persuasive text and how to write them.
Poetry: students read different types of poetry and write evidence-based responses.
Drama: students learn how to analyze different aspects of drama: character interaction, plot, and dialogue.
Pricing: $429 25-Pack Print Only
Pricing: $1629 100-Pack Print Only
Includes Downloadable Teacher Guides
Pricing: $899 Digital Only
Site License per Grade Level per School
Unlimited access for one school year
These prices reflect a School Discount of at least 25% off the List Price.
You may also like…
Reading Instruction by Skill

Module

Reading Levels 3-8

Learn More