Revising and Editing®
Revising and Editing®
Grammar Usage & Instructional Strategies
Intermediate Version (Reading Level D)
Advanced Version (Reading Level G)
Revising and Editing®
Revising and Editing®
Grammar Usage & Instructional Strategies
Intermediate Version (Reading Level D)
Advanced Version (Reading Level G)
Revising and Editing®
Grammar Usage & Instructional Strategies
Intermediate Version (Reading Level D)
Advanced Version (Reading Level G)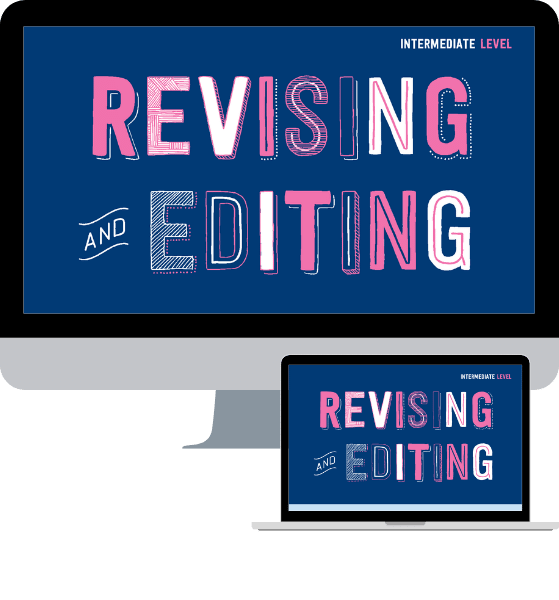 Product Samples & Information
Revising and Editing®
Grammar Usage & Instructional Strategies
Intermediate Version (Reading Level D)
Advanced Version (Reading Level G)

In order to write well, students need to understand the mechanics of grammar. This series instructs students on how to understand and apply grammar to a variety of essays.
Students read a variety of reading selections and answer questions on grammar, punctuation, and word usage.
Instruction focuses on writing coherence and organization while students re-write essays with correct grammar and structure.
Grammar concepts are reinforced with independent practice.
Instruction includes:
- Written Composition
- Central Idea
- Organize, Develop, Choose
- Revising & Editing
- Transitions (in Sentences)
- Effective Closing
- Spelling, Grammar, Punctuation, & Tenses
Pricing: $899 Digital Only
Site License per Grade Level per School
Unlimited access for one school year
These prices reflect a School Discount of at least 25% off the List Price.