Mathematics: Rehearsing and Exploring the Standards®
Mathematics: Rehearsing and Exploring the Standards®
Intensive Instruction for all the Math Domains, Clusters, and Standards
Grades 2-8
Mathematics: Rehearsing and Exploring the Standards®
Mathematics: Rehearsing and Exploring the Standards®
Intensive Instruction for all the Math Domains, Clusters, and Standards
Grades 2-8
Mathematics: Rehearsing and Exploring the Standards®
Intensive Instruction for all the Math Domains, Clusters, and Standards
Grades 2-8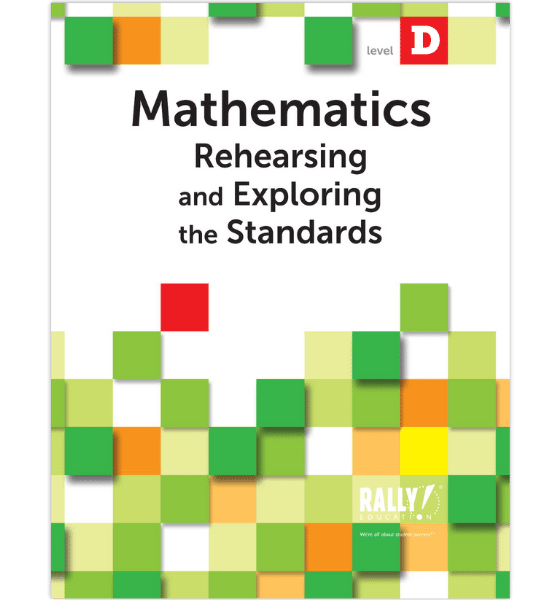 Product Samples & Information
Mathematics: Rehearsing and Exploring the Standards®
Intensive Instruction for all the Math Domains, Clusters, and Standards
Grades 2-8

Complex multi-step math instruction grouped by each of the math domains, clusters, and standards.

Modeled instruction using the 5-Step Math Problem Solving Process helps students become better math problem solvers and improves mathematical thinking.

Pricing: $599 25-Pack
Pricing: $2279 100-Pack
Includes downloadable teacher guide

These prices reflect a School Discount of at least 25% off the List Price.
You may also like…
NY Math Rehearsal® Instructional Strategies Module

Instructional Materials to Prepare for the NY Math Test!

Module

Printed: Grades 2-8
Online: Grades 3-8

Learn More

Mastering Math with Test-Taking Strategies

Module

Grades 2-8

Learn More