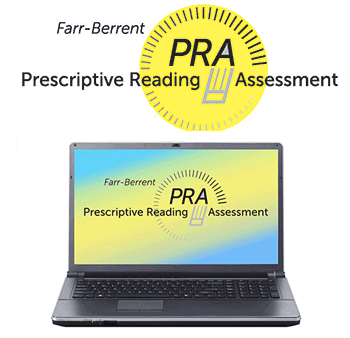 NYC SOFTWARE CONTRACT
NYSSL/FAMIS Approved NYC Vendor #RAL-040000 NYC Contract #R095601
NYC TEXTBOOK CONTRACT
NYSTL/FAMIS Approved NYC Vendor #RAL-040000 NYC Contract # 7000-617
It (The PRA) really is quite good and we hope to be able to set it up as soon as possible.Principal, NYC School
Diagnose & Predict Reading Achievement in 20 Minutes
Farr-Berrent
Prescriptive Reading Assessment
Reading Levels 2-8
A new assessment by Dr. Roger Farr and Dr. Howard I. Berrent
Research-based prescriptive reading assessment to use anytime.
Use as a reading placement test.
Use as a formative measure of achievement.
Use as a predictor of achievement on your state's test.
Pricing: $5.95 per student – ONLINE
Online Instant Scoring
One year unlimited use
Minimum 100 Students

Click here to preview the product.