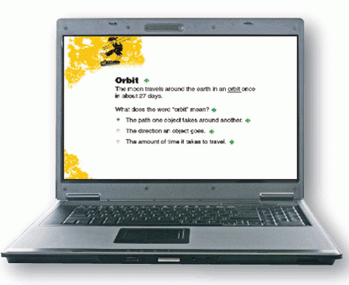 RALLY! Words™ ONLINE
RALLY! Words™ ONLINE
Academic Vocabulary in Context for Math & Science
Reading Levels 3-8
Pricing: $8.95

$4.40

per student
Unlimited access for one year
Minimum 25 students
RALLY! Words™ ONLINE
Academic Vocabulary in Context for Math & Science
Reading Levels 3-8
A database of math and science academic vocabulary words by grade level for struggling readers. Organized by grade level and topics:
Teachers choose the grade level and words they want their students to learn OR use RALLY!'s vocabulary lists.
The Word Wall displays color-coded mastered words and words the students need to master.
Audio links to all vocabulary words! Each word, sentence, and answer is read aloud.
Pricing: $8.95

$4.40

per student
Unlimited access for one year
Minimum 25 students
These prices reflect a School Discount of at least 25% off the List Price.