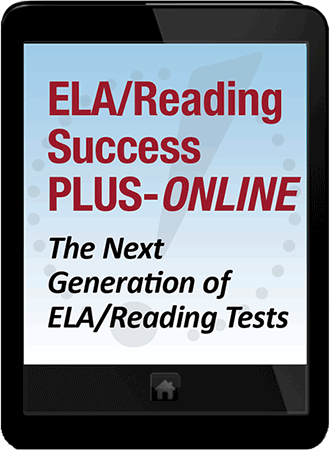 ELA/Reading Success Plus Online
ELA/Reading Success Plus Online
Complex Questions for the New Reading Standards
Reading Levels 3-8
Pricing: $5.95 per student
2 Forms
Unlimited access for one year
Minimum 25 students
Complex Questions for the New Reading Standards
Reading Levels 3-8
Informational and literary passages with a variety of complex questions to build higher-order thinking and reading comprehension skills.
New interactive features include Note Taking, Eliminate Answer, Review, and more!
Students gain proficiency in answering complex question types that include:
Instant Online Reports by Standard
Pricing:

$5.95

per student
2 Forms
Unlimited access for one year
Minimum 25 students
These prices reflect a School Discount of at least 25% off the List Price.