---
Welcome to the
Prescriptive Reading Assessment (PRA)!
TAKE THIS FREE READING ASSESSMENT!
---
PRA Online Assessment will tell you:
How well you are reading
Whether you will pass your state test.
Once you score the test...
---
When you finish the Reading Assessment, you will receive an Instant Report:
All of the data is confidential and solely belongs to you (the student).
SAVE or PRINT the Report to view or share.
See how well you'll do on your state test!
You will receive an instant report!
Save and print to share!
---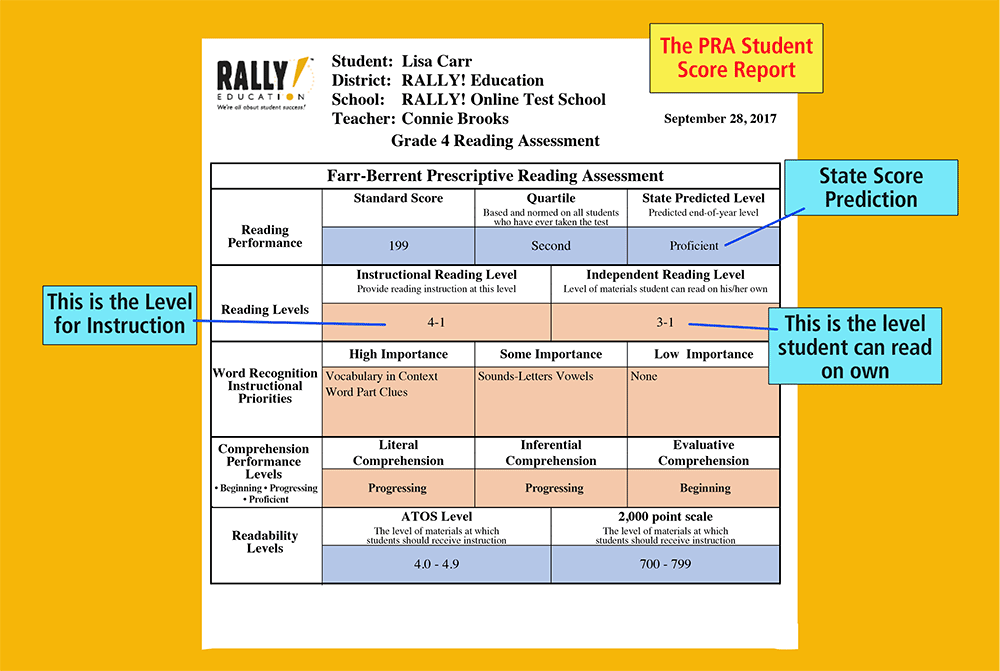 Analyzing the Student Score Report - ask your student for a copy of it:
Instructional Reading Level tells your the students' reading level.
State Proficiency Level tells you whether your students pass your state test.
Other Scores tell you where your students need information:
Word Recognition…
Comprehension Performance…
We have materials that can help!
CLiCK HERE for more product information.
CLiCK HERE to access PRA Manual
---