Reading Informational Texts®
Reading Informational Texts®
Reading Comprehension Instruction for each Reading Cluster
Reading Levels 2-8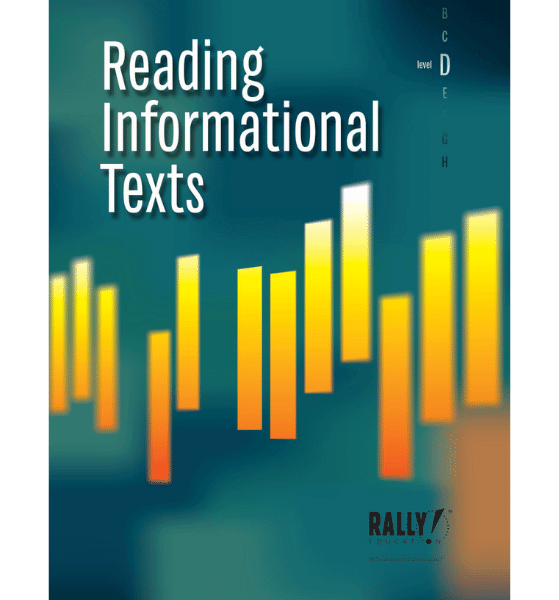 Product Samples and Information
Want to see more sample books?
CALL US: 888.99.RALLY
Reading Informational Texts®
Reading Informational Texts®
Reading Comprehension Instruction for each Reading Cluster
Reading Levels 2-8
Reading Informational Texts®
Reading Comprehension Instruction for each Reading Cluster
Reading Levels 2-8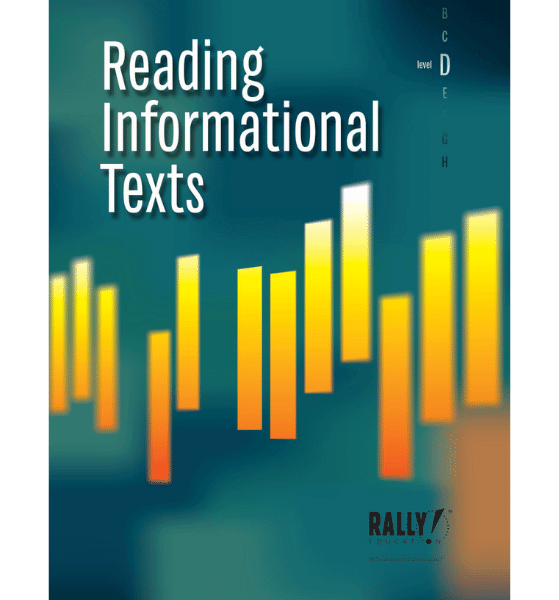 NYC TEXTBOOK CONTRACT
NYSTL/FAMIS Approved
NYC Vendor #RAL-040000
NYC Contract #7000970
NYC SOFTWARE CONTRACT
NYSTL/FAMIS Approved
NYC Vendor #RAL040000
NYC Contract #R129801
Reading Informational Texts®
Reading Comprehension Instruction for each Reading Cluster
Reading Levels 2-8

Intensive reading comprehension instruction for all of the reading standards in one single book.

Students develop a deep understanding for each reading cluster.
Full-color book focusing on specific instructional strategies of the new Reading Standards. 275 pages
Modeled and guided instruction with independent practice to reinforce reading comprehension skills.
Builds writing skills – students use evidence-based responses to answer open-ended questions.
Extensive Teacher Guide includes instructional strategies, scoring rubrics, parental component, and reading standards.
Pricing: $549 25-Pack
Pricing: $1999 100-Pack
Includes Downloadable Teacher Guide
These prices are the lowest prices for these products.
RALLY! Education is a sole source vendor.
You may also like…
Integrating Reading with Writing Skills

Module

Reading Levels 2-8

Learn More