Close and Careful Reading®: Read and Respond
Close and Careful Reading®: Read and Respond
Complex Embedded Questions that Require Close & Careful Reading
Reading Levels 2-8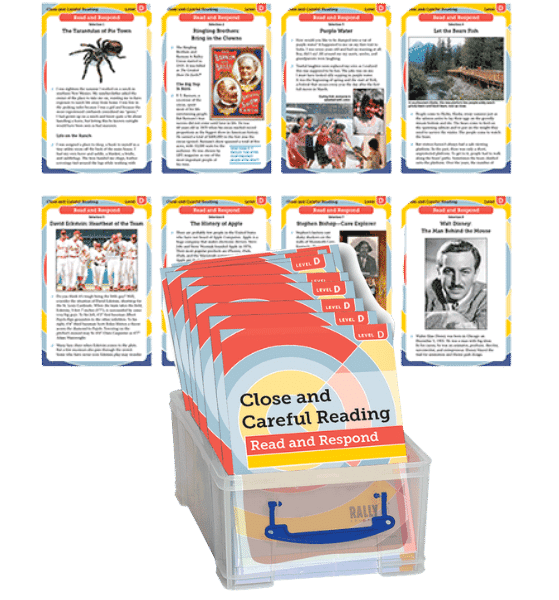 Close and Careful Reading®: Read and Respond
Close and Careful Reading®: Read and Respond
Complex Embedded Questions that Require Close & Careful Reading
Reading Levels 2-8
Close and Careful Reading®: Read and Respond
Complex Embedded Questions that Require Close & Careful Reading
Reading Levels 2-8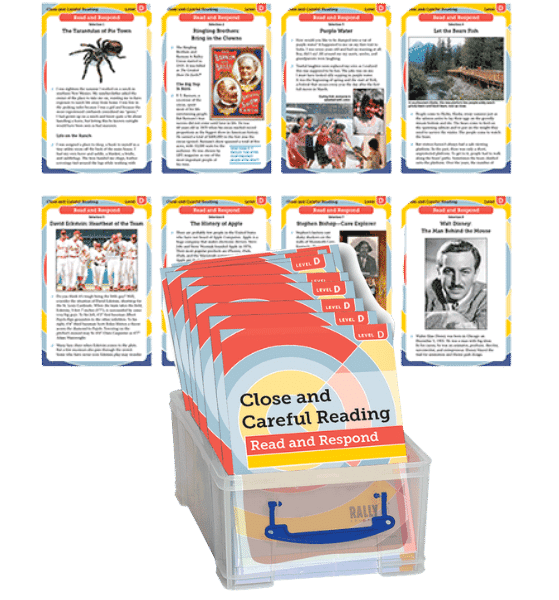 NYC TEXTBOOK CONTRACT
NYSTL/FAMIS Approved
NYC Vendor #RAL-040000
NYC Contract #7000970
Close and Careful Reading®: Read and Respond
Complex Embedded Questions that Require Close & Careful Reading
Reading Levels 2-8

Students read science, social studies, and literary content. Embedded comprehension questions guide students through the process of thinking while reading. Reading selections are followed by complex comprehension questions.

Reading selections are followed by comprehension questions that increase in complexity.
6 copies each of 8 full-color booklets (48 Booklets).
Pricing: $289 per Program
Kit: 6 copies of 8 booklets (48 total)
Includes Extended Teacher Guide
These prices are the lowest prices for these products.
RALLY! Education is a sole source vendor.