Close and Careful Reading®: Read and Respond
Close and Careful Reading®: Read and Respond
Complex Embedded Questions that Require Close & Careful Reading
Reading Levels 2-8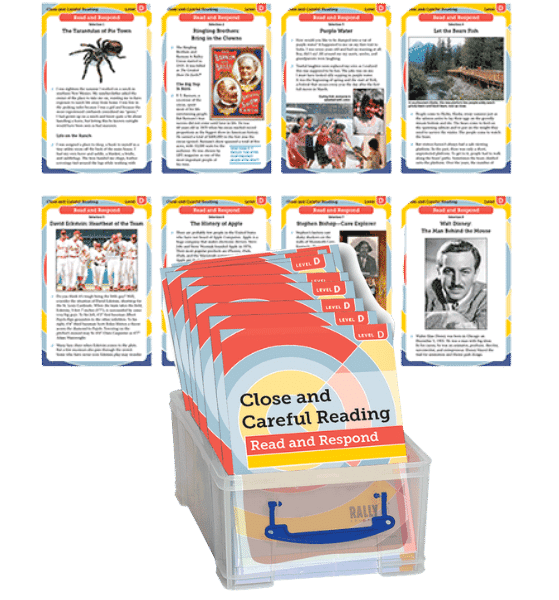 Close and Careful Reading®: Read and Respond
Close and Careful Reading®: Read and Respond
Complex Embedded Questions that Require Close & Careful Reading
Reading Levels 2-8
Close and Careful Reading®: Read and Respond
Complex Embedded Questions that Require Close & Careful Reading
Reading Levels 2-8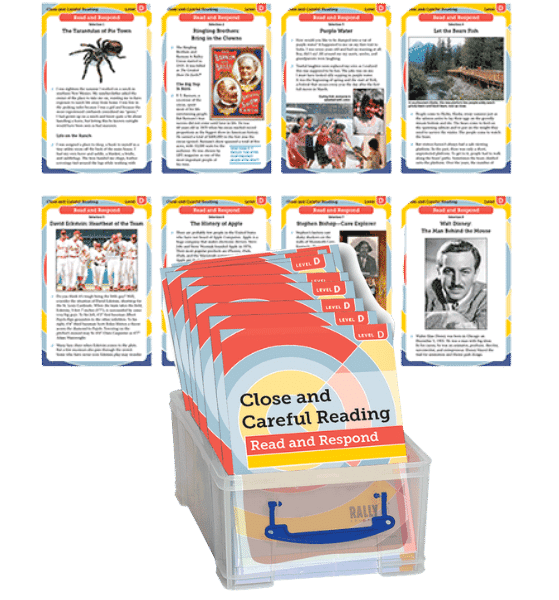 Close and Careful Reading®: Read and Respond
Complex Embedded Questions that Require Close & Careful Reading
Reading Levels 2-8

Students read science, social studies, and literary content. Embedded comprehension questions guide students through the process of thinking while reading. Reading selections are followed by complex comprehension questions.

Reading selections are followed by comprehension questions that increase in complexity.
6 copies each of 8 full-color booklets (48 Booklets).
Pricing: $299 per Kit
Kit: 6 copies of 8 booklets (48 total)
Includes Extended Teacher Guide
These prices reflect a School Discount of at least 25% off the List Price.
You may also like…
NEW!

Focus on Reading Success®

A Continuous Path Of Instruction, Review, & Reinforcement

Module

Reading Levels 2-8

Learn More