Reading: Rehearse • Master • Excel®
NEW!

Reading: Rehearse • Master • Excel®
Paced for Instruction • Measures Progress
Module
Grades 3-8
Reading: Rehearse • Master • Excel®
NEW!

Reading: Rehearse • Master • Excel®
Paced for Instruction • Measures Progress
Module
Grades 3-8
NEW!

Reading: Rehearse • Master • Excel®
Paced for Instruction • Measures Progress
Module
Grades 3-8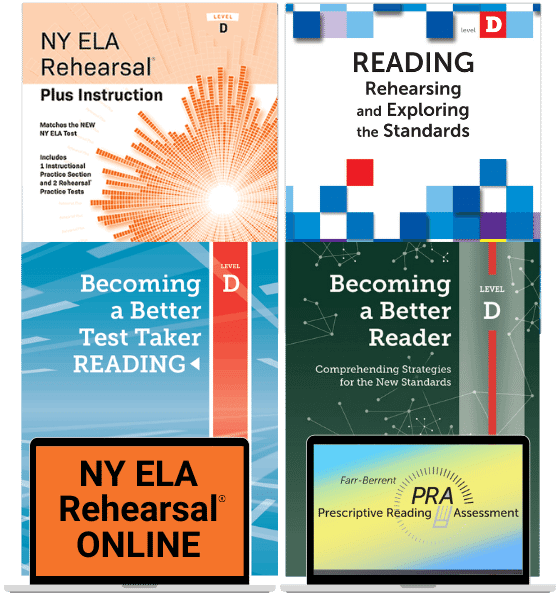 Product Samples & Information
NEW!

Reading: Rehearse • Master • Excel®
Paced for Instruction • Measures Progress
Module
Grades 3-8
The NY Next Generation Learning Standards require students to read a variety of complex texts and master reading comprehension and writing strategies.
READING: Rehearse • Master • Excel prepares students for the rigors on the New NY ELA Test by building specific strategies to master these standards.
Using the method of direct instruction, review, and test simulation, students learn the standards separately, then together to reinforce their understanding and deepen learning.
Pricing: $49 - SAVE 20%! All Printed Books per Student
Pricing: $49 - SAVE 20%! Online & Printed Books per Student
A year-long program:
Approx. 113 instructional sessions
Minimum 25 students
These prices reflect a School Discount of at least 25% off the List Price.
You may also like…
Reading: Rehearsing and Exploring the Standards®

Comprehensive Strategies by Standard with Reading & Writing Instruction

Grades 2-8

Learn More