Math: Rehearse • Master • Excel®
Math: Rehearse • Master • Excel®
Paced for Instruction • Measures Progress
Module
Grades 3-8
Math: Rehearse • Master • Excel®
Math: Rehearse • Master • Excel®
Paced for Instruction • Measures Progress
Module
Grades 3-8
Math: Rehearse • Master • Excel®
Paced for Instruction • Measures Progress
Module
Grades 3-8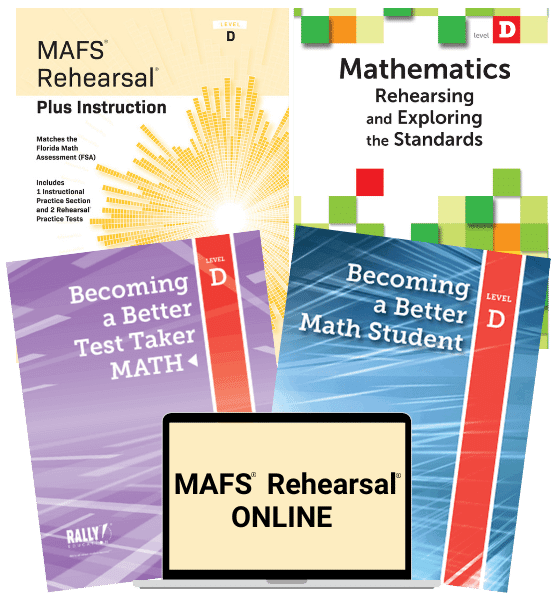 Product Samples & Information
Math: Rehearse • Master • Excel®
Paced for Instruction • Measures Progress
Module
Grades 3-8

This program is an instructional path to use throughout the year to prepare students for the rigors of the FSA®.

Pricing: $49 - SAVE 20%! All Printed Books per Student

Pricing: $49 - SAVE 20%! Online & Printed Books per Student
A year-long program:
Approx. 113 instructional sessions
Minimum 25 students

These prices reflect a School Discount of at least 25% off the List Price.
You may also like…
Becoming a Better Test Taker: Math®

Strategies to Guide Students & Improve Test Scores

Grades 2-8

Learn More