Making Connections®: Themed Reading & Writing
Making Connections®
Themed Reading & Writing
Reading Levels 2-8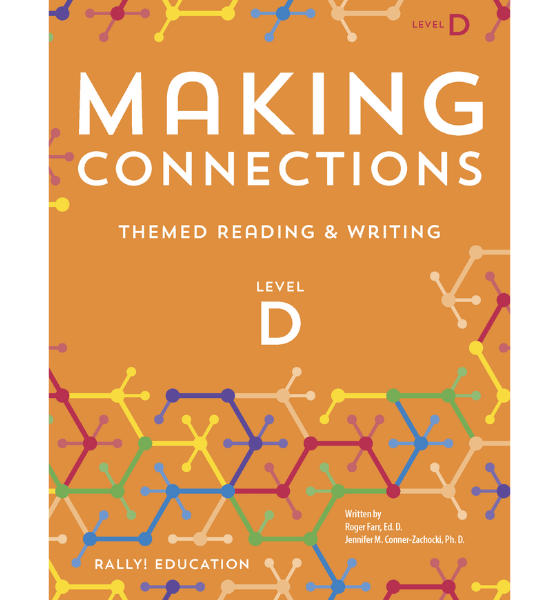 Product Samples and Information
Want to see more sample books?
CALL US: 888.99.RALLY
Making Connections®: Themed Reading & Writing
Making Connections®
Themed Reading & Writing
Reading Levels 2-8
Making Connections®
Themed Reading & Writing
Reading Levels 2-8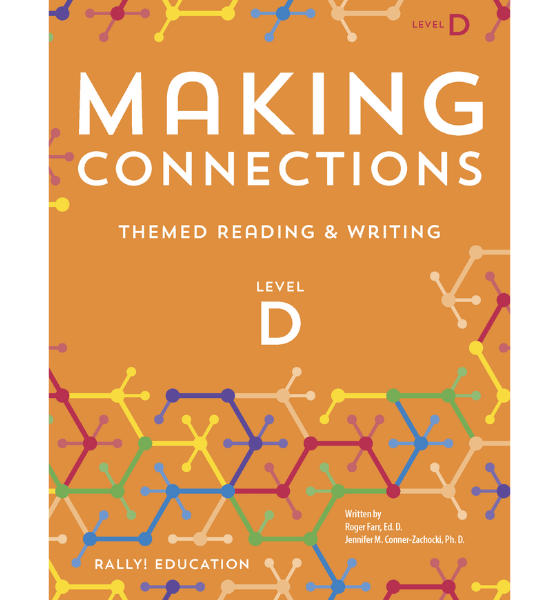 Making Connections®
Themed Reading & Writing
Reading Levels 2-8

Reading comprehension and writing instruction using pairs and multiple passages based on the same theme.
Informational and literary texts
Students write evidence-based responses to complex questions.
Academic vocabulary instruction is presented in context.
Evidence-based questions provoke thinking and emphasize the use of information from the text.
Extensive Teacher Guide with instructional strategies, pacing guide, and scoring rubrics.
Pricing: $429 25-Pack
Pricing: $1629 100-Pack
Includes Downloadable Teacher Guide
These prices reflect a School Discount of at least 25% off the List Price.
You may also like…
Evidence-Based Writing by Genre & Theme

Module

Reading Levels 2-8

Learn More